Studies Show Non-Surgical Spinal Decompression Provides Relief in Just a Few Sessions
Studies Show Non-Surgical Spinal Decompression Provides Relief in Just a Few Sessions
Written By Integrity Chiropractic Inc on April 13, 2021
---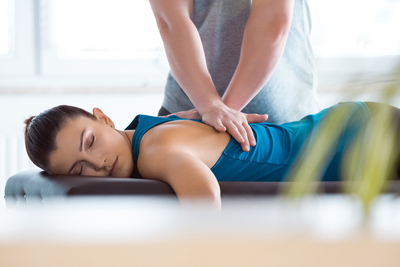 Spinal discs don't get a whole lot of blood flow, making them slow healers. Blood flow is critical to the healing process and the overall health of every last tissue in your body. Non-surgical decompression is clinically proven to provide pain relief in just a few sessions and may be the solution to your pain.
At Integrity Chiropractic in Beckley, we utilize the KDT Decompression Technique because of its ability to provide pain relief for disc herniation, degenerative discs, posterior facet, and other spinal related syndromes.
How Non-Surgical Spinal Decompression Works
Pain in your spine and back is often caused by pressure of some sort, be it a herniated disc pressing on a nerve, chronic inflammation, tight muscles, and so on.
Decompression alleviates that pressure, allowing for optimal blood flow. This boosts the healing process, decreases or even eliminates pain, and allows for your spine to get back into alignment.
Spinal decompression therapy runs 30-45 minutes. Some patients feel discomfort but that can immediately be addressed as we adjust pressure, position, or even duration of treatment.
We're certified in the KDT decompression technique. The certification course is taught by leading experts in spinal decompression who have trained doctors worldwide and treated thousands of patients using a variety of decompression systems.
The topics cover an array of subjects including proper patient selection and classification, patient positioning, treatment time, amount of force, and ancillary procedures. The course entails over 40 hours including hands-on training sessions, followed by a certification examination. It is approved by leading chiropractic colleges and covered by many insurance companies.
Decompression Therapy begins with a series of sessions typically 3-4 times per week. Each session is approximately 8-12 minutes. During each session, electrical muscle stimulation, ultrasound, or therapeutic laser may be applied to help relax muscles and promote further healing of injured tissues.
Get KDT Decompression for Your Herniated Disc in Beckley
Our office optimizes the High Dosage Laser Therapy during each decompression treatment as needed to help speed up patient recovery time and boost tissue healing. The soothing, deep heating effect of our powerful Diowave Laser enhances a spinal decompression's effects, provides pain relief, inflammation control as a chemical mediator, and increases recovery time.
Dr. Sexton's favorite thing about being a chiropractor is the ability to change lives without the use of drugs or surgery. He has a special interest in sports medicine and is well versed in treating pregnant women and babies. Dr. Short chose chiropractic medicine as a career because of his love for people and his strong belief in chiropractic care and the human body's ability to heal itself.
We use a well-rounded approach in the practice with a goal of achieving a higher quality of life for all of our patients.
Have questions or need to schedule an appointment? Give us a call at (304) 252-3333 or go online and fill out our contact form. We look forward to helping you.

Posted In: Chiropractic Spinal Decompression