The Benefits of Massage Therapy Combined with Chiropractic Care
The Benefits of Massage Therapy Combined with Chiropractic Care
Written By Integrity Chiropractic Inc on March 24, 2020
---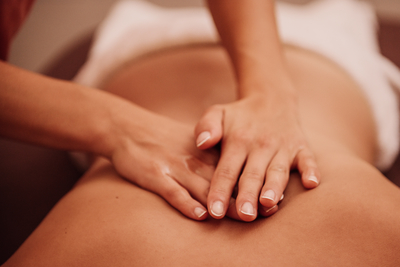 Massage therapy used to be something of a luxury. Now, the practice is being used for treating not only stress but a myriad of other conditions as well. Professionals are noticing just how well combining massage with chiropractic care can be for patients. In Beckley, West Virginia, the team at Integrity Chiropractic Inc is very familiar with these benefits, and it's essential you become familiar as well.
The Benefits of Massage Therapy
Sure, while massage therapy is a great way to help patients relax from their stressful day-to-day lives, the practice comes with plenty of other wonderful benefits. In fact, massage therapy is now widely practiced for not only calming the mind but for injury prevention in sports as well as treating chronic pain in those suffering from conditions such as Fibromyalgia.
Massage therapy can also help with:
Arthritis
Chronic migraines and cluster headaches
Chronic pain
Degenerative Disk Disease
Fatigue
Hypertension, or high blood pressure
Mood disorders, such as anxiety and depression
Recovery from heart bypass surgery
Stress-related conditions
How Does Massage with Chiropractic Care Work?
While massage therapy is a great treatment option for some on its own, combining massage with chiropractic care is a great way to further prevent and treat various conditions. At many chiropractic centers around the country, combining massage with chiropractic care is part of a patient's treatment plan.
While massage therapy is known to help stretch and relax the muscles of the body, various chiropractic treatments work to not only stretch the musculoskeletal system but utilizes pressure and physical force to help realign it. This not only helps with pain relief but also works to lessen the stress on the body, helping patients to feel better physically, mentally, and emotionally. When the body is aligned properly, your body and mind will work at peak capacity.
Combining Massage with Chiropractic Care in Beckley, West Virginia
Your body is a complicated combination of different systems and when one is out of alignment, it throws everything else off. That's why combining massage therapy with chiropractic care is offered to our patients at Integrity Chiropractic Inc.
If you are feeling "off" and think massage therapy and chiropractic care could be a viable treatment option for you, then consider scheduling a consultation online or calling our office at (304) 252-3333.

Posted In: Chiropractic Massage Therapy