Natural Scoliosis Treatment with Chiropractic
Natural Scoliosis Treatment with Chiropractic
Written By Integrity Chiropractic Inc on November 18, 2021
---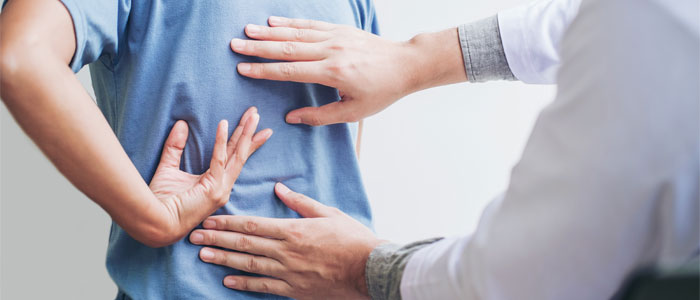 You may remember enduring a scoliosis examination back in grade school. While it may have seemed unimportant at the time, scoliosis can actually severely impair a patient's functionality and lifestyle. At Integrity Chiropractic Inc in Beckley, WV, you can treat your scoliosis with all-natural and non-invasive chiropractic.
Scoliosis Defined
Scoliosis is a medical condition defined as an abnormal curvature in your spine. The disorder can present itself in patients with muscular dystrophy or cerebral palsy. It is usually diagnosed during adolescence, but it is not unheard of for an adult to receive the diagnosis.
The effects of scoliosis can become exacerbated as a child ages, transforming a mild curve of the spine into a severe impairment. Symptoms of scoliosis can include back pain, protruding ribs, and uneven shoulders or hips.These signs of scoliosis can worsen with time and without proper care.
The Advantages of Chiropractic Care
Standard treatments for scoliosis include back braces and prescription medications. However, a brace can only stop the problem from getting worse, and drugs will only treat your symptoms. There are several surgeries that can correct scoliosis, but they are invasive and can be accompanied by a lengthy recovery period or unwanted side effects.
Chiropractic care is drug free, non-invasive, and requires no down time. Most patients can resume their normal activities right after leaving their first session.
Why Choose Integrity Chiropractic Inc
Our doctors at Integrity Chiropractic Inc have been practicing their personalized approach to chiropractic care since 2006. Your treatment plan will be uniquely tailored to fit your health needs and preferences. If you have any concerns about your recovery regimen, our doctors are more than happy to provide an in-depth explanation of their reasoning and delineate how the recommended treatments will specifically help you. With your customized scoliosis treatment plan in hand, you can leave our office feeling empowered to elevate your health and well-being.
Schedule an Appointment for Scoliosis Treatment
With our natural scoliosis treatment, you can get back to living your best life without invasive surgery or medications. To schedule an appointment at Integrity Chiropractic Inc, call (304) 252-3333 or send us a message here.

Posted In: Chiropractic Low Back Pain Treatment Pain Management Scoliosis Treatment