Laser Therapy for Decreased Inflammation and Pain Management
Laser Therapy for Decreased Inflammation and Pain Management
Written By Integrity Chiropractic Inc on November 9, 2020
---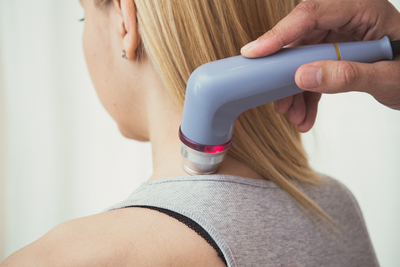 You have likely suffered from some degree of pain and inflammation during your lifetime. Whether it be a passing headache or chronic arthritis, these symptoms affect everyone on some level during their life. While they may be common symptoms, the treatment will vary vastly depending on the underlying cause. There are hundreds of ways to treat these symptoms, from over the counter pain medication to laser therapy. However, before you can treat the symptoms, you must know why you are experiencing them in the first place.
Most Common Causes of Chronic Pain and Inflammation
Unfortunately, both pain and inflammation are common symptoms that could result in just about any condition. Most people don't give these symptoms a second thought until they become a chronic problem – meaning they happen too frequently to ignore. With approximately 50 million Americans suffering from chronic pain, it's essential to get down to the cause of these symptoms.
Some of the most common causes of chronic pain and inflammation include:
Arthritis
Fibromyalgia
Headaches
Low back pain
Nerve damage and more
What is Laser Therapy?
Laser therapy is a highly effective, non-invasive alternative to traditional pain management therapies. There are several types of laser therapy options available, including:
Cold/Low-Level Laser Therapy – uses a low-level laser to target areas of inflammation and pain and causes a reaction within the body that promotes cell regeneration to help repair tissue and give patients real relief.
High Dosage Laser Therapy – uses higher-level lasers to target areas deeper within the body to help initiate the same cell regeneration that leads to tissue repair and relief from pain and inflammation.
Laser therapy can be used to treat many conditions, including non-healing wounds, neuropathy, arthritis, nerve pain, and trigger points or muscle spasms.
Laser Therapy in Beckley, WV
Pain should never become a part of your everyday routine. If you're finding yourself suffering from more frequent or increase pain and inflammation, then please, reach out to the team at Integrity Chiropractic Inc.
Are you a good candidate for laser therapy? Call our office at (304) 252-333 or visit our online scheduler to set up your appointment and get your questions answered.

Posted In: Chiropractic Laser Therapy Decreased Inflammation