Is Non-Surgical Spinal Decompression Painful? What You Need to Know
Is Non-Surgical Spinal Decompression Painful? What You Need to Know
Written By Integrity Chiropractic Inc on January 6, 2020
---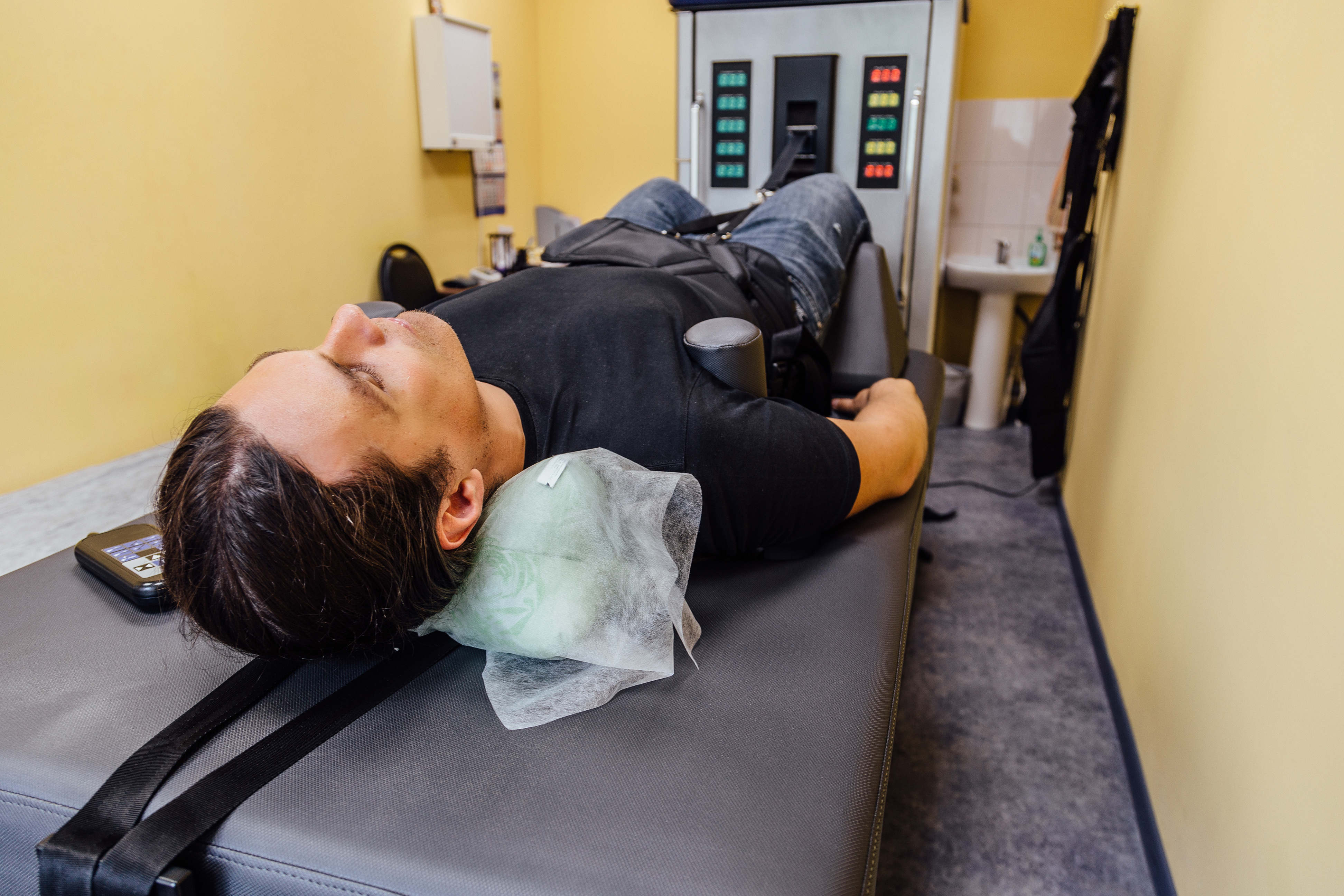 If you suffer from herniated, bulging, or damaged discs, doctors may have told you that invasive surgical spinal decompression was your only solution.
Unfortunately, disc problems become increasingly common after you hit 30 – but that doesn't mean you should accept them as your new reality.
The truth is, non-surgical decompression is extremely safe and effective for correcting spinal damage. Here's how it works.
How Does Non-Surgical Spinal Decompression Work?
During a non-surgical decompression session, you'll lie on a special table with a harness around your waist.
Your doctor will adjust the table to gradually stretch and relax your spine. The goal is to gently separate your vertebrae and relieve pressure that's built up over the years from injuries, poor posture, and general age-related deterioration – it's extremely effective.
By relieving pressure, blood, oxygen, and nutrients can enter the soft tissue cushioning in your vertebrae and encourage healing.
Each session lasts between 8 to 12 minutes. Most patients require a series of sessions for three or four weeks.
But is it painful? No, it shouldn't be – the table doesn't aggressively pull or twist your spine. Most patients find their decompression sessions very relaxing.
In a small percentage of cases, some patients do experience some tension or pain – especially if they were already experiencing pain from nerve damage during certain movements, like taking deep breaths. However, these cases are outliers.
Comprehensive Non-Surgical Decompression in Beckley, WV
Your doctor at Integrity Chiropractic will ask questions about your symptoms and medical history and order x-rays to understand the full extent of your spinal injury and develop a personalized treatment plan.
In many cases, your doctor may also suggest laser therapy in combination with your decompression treatments. Lasers penetrate deep beneath the skin's surface to stimulate natural healing powers.
Are you ready to experience the power of drug-free pain treatments? Schedule a consultation at Integrity Chiropractic in Beckley or call at 304-252-3333.

Posted In: Chiropractic Low Back Pain Treatment Spinal Decompression