Is it Possible for Chiropractors to Treat Headaches?
Is it Possible for Chiropractors to Treat Headaches?
Written By Integrity Chiropractic Inc on August 5, 2019
---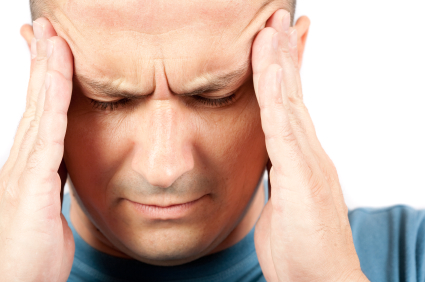 Headaches aren't fun, especially when they sneak up on you and knock you down when you least expect it. Luckily, there is a way to treat headaches that doesn't merely numb the symptoms, but addresses the root cause.
Chiropractic care from Integrity Chiropractic in Beckley can go a long way in both healing headaches and preventing them.
Here's how that's possible.
Why is Chiropractic So Effective for Headaches?
The spine is the cornerstone of your body's wellbeing, which is why chiropractic makes it the primary focus of attention.
By realigning the spine, it will relieve bodily stress and stimulate your body's self-healing ability, both of which are immensely useful for headaches.
What is the Chiropractic Procedure for Treating Headaches?
Your chiropractor will realign your spine by utilizing physical manipulations of the joints. The extensiveness of this process will depend on the examination that you receive prior to the treatment.
In addition to the physical treatment, your chiropractor may also suggest changes in your diet and posture, both of which are known to cause weakness and irritation if not done properly. Exercise and relaxation routines can also be extremely useful recommendations.
Chiropractic is a Headache Treatment that Lasts
Of the many methods of headache treatment, chiropractic is one of the only solutions that address the root cause of the headache: stress and spinal misalignment. Drugs will merely mask the pain for a time, but the pain is likely to come back.
With that in mind, chiropractic care at Integrity Chiropractic may be your best shot at long-lasting headache relief.
Have you been thinking about using chiropractic for headache treatment? Make an appointment at Integrity Chiropractic in Beckley online or by phone (304-252-3333). It won't be long before your headaches are nothing more than a bad memory.

Posted In: Chiropractic Neck Pain Treatment Headache Treatment