Integrity Chiropractic's Natural, Well-Rounded Approach to Back Pain Relief
Integrity Chiropractic's Natural, Well-Rounded Approach to Back Pain Relief
Written By Integrity Chiropractic Inc on September 18, 2021
---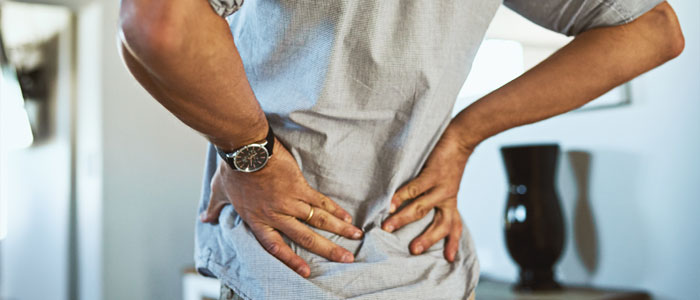 Integrity Chiropractic's Dr. Rocky Sexton got into chiropractic because of his own experience with a back injury as a college athlete. The life-changing level of care he received from the chiropractor who treated him put Dr. Rocky on a mission to transform lives and provide the same back pain relief.
Integrity Chiropractic offers a variety of chiropractic and other natural methods in Beckley, delivering a natural, well-rounded approach to immediate, lasting and quality back pain relief.
The Chiropractic-Massage Back Pain Relief Combo
Chiropractic by itself is great for back pain relief. Massage by itself is great for back pain relief. However, when you pair the two together, they provide faster, longer lasting results than either method alone, which is why we offer both.
Chiropractic takes the musculoskeletal approach to back pain, helping put everything back in alignment, eliminating any neural misfiring, and empowering your body to function properly. Spinal adjustments correct the root cause of many forms of back pain.
We do a thorough analysis of your condition so we can custom tailor our chiropractic methods to your unique needs. We do manual adjustments, instrument adjustments, including the signature Sigma Ultralign for extra precision, and utilize a flexion distraction table for maximum results.
Sometimes we recommend a massage before any form of chiropractic care because massage helps an adjustment hold. Tight muscles can undo a good adjustment. Massaging muscles into a relaxed state helps preserve an adjustment, speed the healing process, and reduce inflammation.
We have a team of gifted massage therapists trained in a variety of techniques. They work their magic in ultra relaxing massage rooms.
Supplemental Back Pain Relief Methods
Depending on what your back needs to get into an optimal healing state and achieve both immediate and lasting pain relief, we supplement chiropractic and massage with a variety of precision therapies, including physical therapy, cold laser, decompression, hydromassage, electrotherapy and ultrasound.
Our team provides powerful rehability exercise programs for backs in need of more spine-supporting muscle. Decompression therapy specializes in relieving various forms of back pain, especially bulging and herniated discs. Hydromassage fills a massage niche for bodies that don't respond well to manual massage with its gentle yet effective touch. And all our other methods can provide precision back pain relief.
Get Natural Back Pain Relief in Beckley
Dr. Rocky Sexton and Dr. Franklin Short are family-oriented practitioners who work with a variety of patients, from infants to elderly. They love interacting with patients and being able to change lives without drugs or surgery. They're trained in chiropractic, physical therapy, sports medicine, pregnancy chiropractic and more to meet the unique needs of all their patients.
Have questions or need to schedule an appointment? Call us at 304) 252-3333 or fill out our online contact form.

Posted In: Chiropractic Low Back Pain Treatment Massage Therapy Spinal Decompression Laser Therapy Hydromassage Electrotherapy Ultrasound