Integrity Chiropractic's 7 Natural Treatments for Neck Pain
Integrity Chiropractic's 7 Natural Treatments for Neck Pain
Written By Integrity Chiropractic Inc on August 18, 2021
---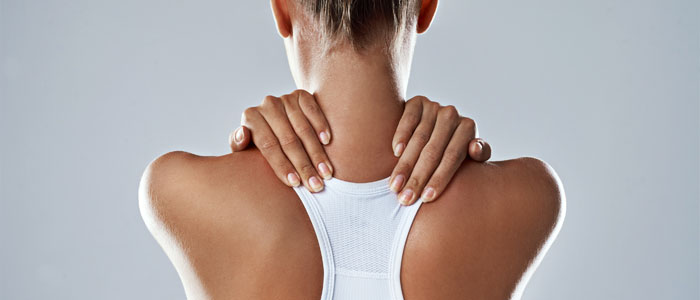 Neck pain has become a chronic issue in the US. Easily half the population struggles with some form of neck pain with 30% of the population suffering from chronic conditions. Reaching for drugs hasn't solved the problem and surgery isn't the right option in the vast majority of cases. Instead, patients are turning to chiropractors for superior results with neck pain relief.
At Integrity Chiropractic in Beckley, our doctors offer a variety of chiropractic and other natural methods to help with neck pain, including laser therapy, decompression therapy, hydromassage, electrotherapy and ultrasound.
Our 7 Treatment Methods for Neck Pain
Chiropractic - We have adjustments specifically for the neck, called cervical spine manipulations, that help combat stiffness, misalignments, loss of range of motion, and target the root cause of your pain. With seven vertebrae and many joints in your neck, there are many areas that can grow stiff or tugged out of alignment and cause you pain.
Spinal Decompression Therapy - Spinal decompression involves lying on a specially designed, computer-controlled table that carefully decompresses your spine, including in the neck. This method is backed by substantial research and helps get rid of neck pain by alleviating pressure on spinal discs. This is one of the best treatment options when your neck pain stems from a bulging or herniated disc.
Massage Therapy - Massage therapy in its various forms has multiple ways to approach and alleviate neck pain. It all depends on the root cause of your pain and the best way to treat it. At its core, massage helps your neck release tension and stiffness, revive blood flow, reduce inflammation and swelling, and of course relieve pain.
Laser Therapy - Laser therapy's range of uses broadens every year as more data and more research is made available. And based on all the information we've chosen to implement the Diowave laser in our clinic. It's got the specs patients need to achieve fast pain relief from both acute and chronic conditions, including neck pain. It's proven to be more effective and lasting than cortisone injections.
Hydromassage - Hydromassage is a massage on a specially designed water bed. It comes with the added benefit of being heated and applying the minimal amount of pressure needed to provide pain relief and other health benefits. It's an excellent alternative to those who aren't a good match for manual massage.
Electrotherapy - When you're in need of immediate pain relief, electrotherapy makes a great option. Our Intensity EX4 unit delivers electrical currents that interrupt pain signals, help muscles release tension, stop spasming, and encourage swelling to go down. Electrotherapy is great for targeting problem areas and matching electrical waveforms to meet your pain relief needs.
Ultrasound - Ultrasound applies micro vibrations to tissue in a way that is shown to break up scar tissue, promote collagen producing, provide immediate pain relief and increase range of motion. Collagen is a protein that plays various roles in your body, one being for helping repair body tissue. Ultrasound can come in handy if you've sustained a neck injury or strain.
Get Natural Neck Pain Relief in Beckley
Dr. Rocky Sexton and Dr. Franklin Short III are family-oriented practitioners who work with a variety of patients, from infants to elderly. They love interacting with patients and being able to change lives without drugs or surgery. They're trained in chiropractic, physical therapy, sports medicine, pregnancy chiropractic and more to meet the unique needs of all their patients.
Have questions or need to schedule an appointment? Call us at (304) 252-3333 or fill out our online contact form.

Posted In: Chiropractic Neck Pain Treatment Spinal Decompression Laser Therapy Hydromassage Electrotherapy Ultrasound