Can Chiropractors Treat Headaches?
Can Chiropractors Treat Headaches?
Written By Integrity Chiropractic Inc on February 18, 2022
---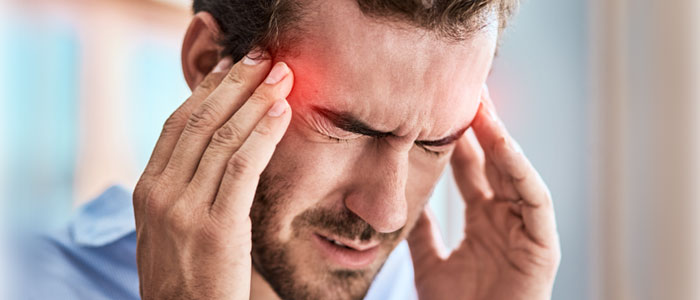 Many things can cause or contribute to chronic headaches and migraines. Many people report experiencing headaches due to stress, eating habits, environment, and reactions or side effects of certain medications. Without knowing the underlying cause of the headaches, it can be hard to determine the best method of treatment.
If you're suffering from chronic headaches or migraines, an experienced chiropractor at Integrity Chiropractic in Beckley can help! Integrity Chiropractic is a high-volume clinic located in Beckley, WV, with two doctors specializing in chiropractic care and massage therapy. We believe that chronic headaches and migraines can be treated naturally with chiropractic care.
The Root Cause of Chronic Headaches and Migraines
Before a doctor of chiropractic can begin treatment for your chronic headaches or migraines, he will want to determine the underlying cause. Headaches can have many root causes, including neck and shoulder tension due to bad posture, daily habits, or your work environment. Another very common cause of headaches and migraines is emotional stress. Being under emotional stress can alter the way in which you hold your body, even if you're not conscious of it. Hunched shoulders, tight posture, and clenching your jaw can all contribute to tension headaches.
Chronic headaches and migraines can also be caused by more obvious things, like an accident, injury, or fall. Even if you don't notice it at first, you may start getting headaches after suffering from whiplash in an auto accident. Neck injuries can also eventually lead to headaches, as can repetitive stress or overuse injuries.
Chiropractic Care Treatment Options for Headaches
A doctor of chiropractic specializes in a variety of treatments that are safe, effective, and non-invasive. These natural treatments have been proven to ease the pain of chronic headaches and migraines. Once your chiropractor determines the cause of your headaches, he may suggest regular massage therapy and spinal manipulation to reduce the tension in your neck, shoulders, and back.
Your doctor may also suggest therapeutic exercises and stretches that you can do at home, as well as lifestyle and behavior modification that may reduce stress and improve posture and ergonomics. Depending on the frequency and severity of your headaches, your chiropractor may also recommend acupuncture, hydrotherapy, laser therapy, or electrotherapy.
Call Integrity Chiropractic in Beckley, WV, to Learn More
At Integrity Chiropractic in Beckley, we provide thorough patient examinations and are committed to quality, non-invasive chiropractic care options for a variety of common conditions, including chronic headaches and migraines. Dr. Rocky Sexton and Dr. Franklin Short are family-oriented practitioners who work with a variety of patients, from infants to elderly.
If you would like to set up an appointment to discuss your headaches with a doctor of chiropractic, call us at Integrity Chiropractic today at (304) 252-3333 or schedule an appointment online.

Posted In: Chiropractic Headache Treatment Massage Therapy Posture Adjustment Migraine Treatment